learn ancient + indigenous techniques to make an incredibly personal piece using only your hands. 
you'll pinch a pot, sculpt a face and legs to your liking, roll out earings for some flair and movement, and learn how to decorate using stamps, ribs, and colored clay slip. 
SUNDAYS AT 4PM
B Y O B
more about your teacher — paulino celestino
everything's included

includes instruction, clay, glaze, firing, and a good time
more
paulino celestino mejía
Paulino is a 27-year old multimedia artist born and raised in hollywood, fl. Paulino has made art since childhood, concentrating in ceramics and painting over the last ten years. they are of Ch'ort'i Maya and Cuban descent, identify as queer or 2spirit, and are best known for both small- and large-scale sculptures inspired by Mayan art (both ancient and contemporary) depicting ornate scenes and powerful, sometimes ruthless deities and ancestors. 
Paulino makes work that parallels the ancients, with colors and symbology inspired by the deep, long-lasting spiritual and cultural impact of Mayan society. Paulino breathes modernity into an ancient methodology, honoring ancestors, the land, the creators and spirits with all they do. every piece of art is a prayer of some sort in Paulino's mind.
Paulino's current work is on view now at the ArtsGarage in delray beach for the duration of november 2023.
Collapsible content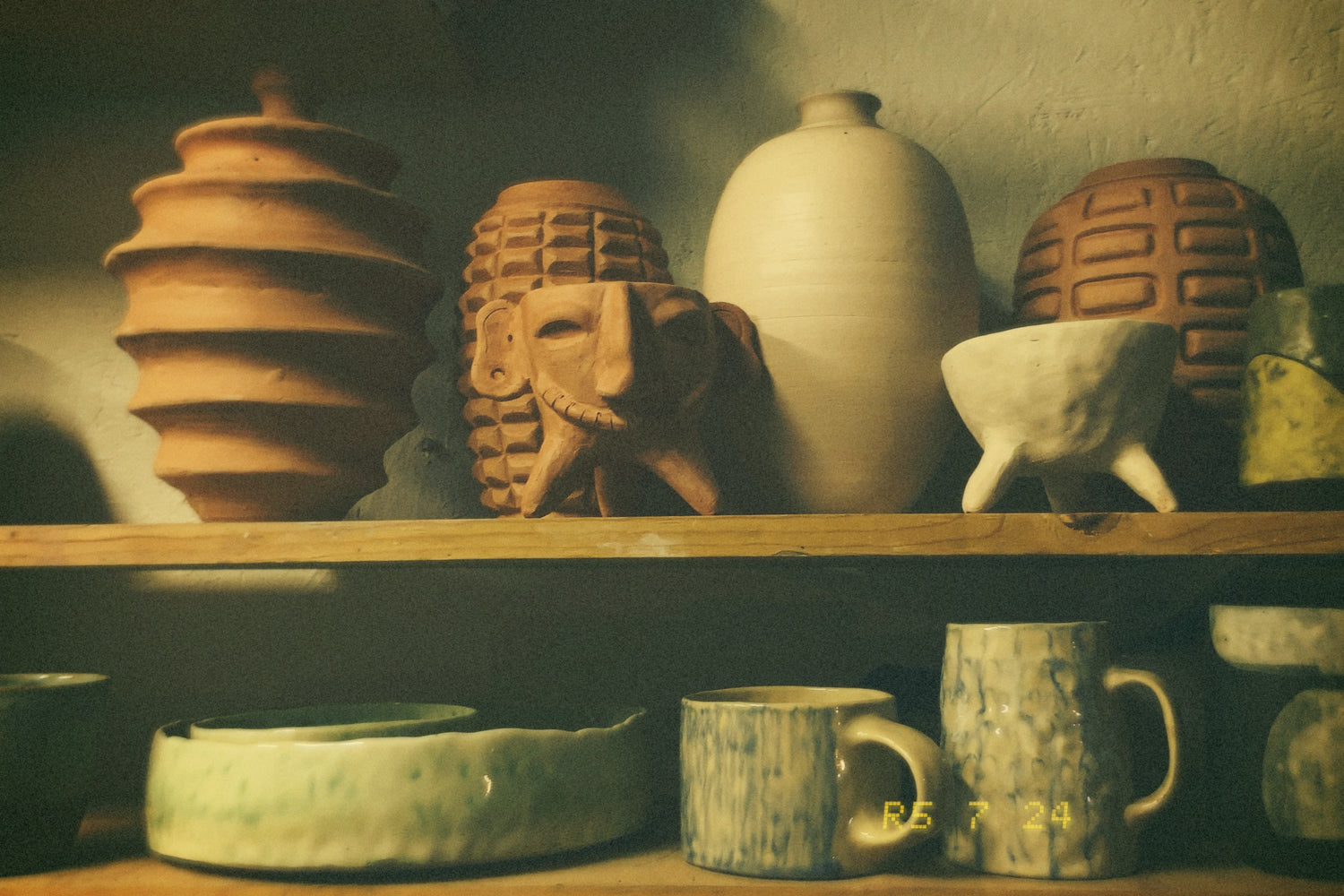 BYOB

we have fizzy and flat water for ya, but you're welcome to bring whatever makes you and your friends comfortable.
small classes, good times

we have room for four in wheel classes and six in handbuilding.

please, no walk-ins or surprises 🙏🏻 talk to us first, we'll see if we can figure something out. 
how to find the studio

we're located at 2330 Monroe Street in hollywood, fl, just southwest of downtown.

park in the swale and follow the sculptures.
what to expect when you get here

we operate outside in a covered, screened area where nature is all around us. expect flora, fauna, and general #florida phenomena. 

long pants and closed toed shoes are highly recommended.