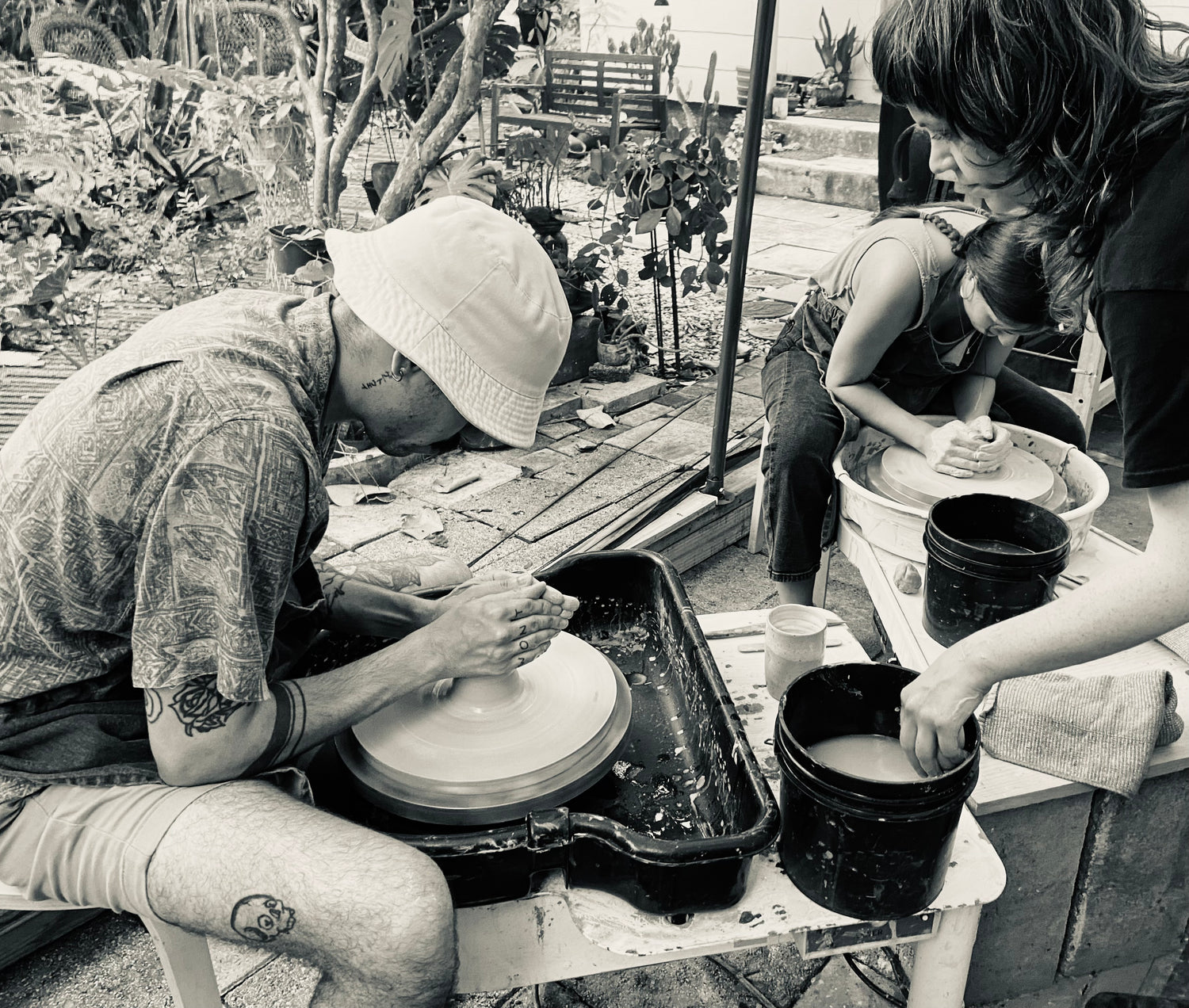 heya, dirty lizard clay studio here. we like making things out of clay and showing others how to make things, too.
dirty lizard clay studio is a naturally hidden spot in the city— it's a place to gather, with space to learn, in a garden to nourish our more earth-driven tendencies.
we can be a little hard to pin down — "creative watering hole" seems to get to the core of all this, though.
we'll see you in the studio 🐊